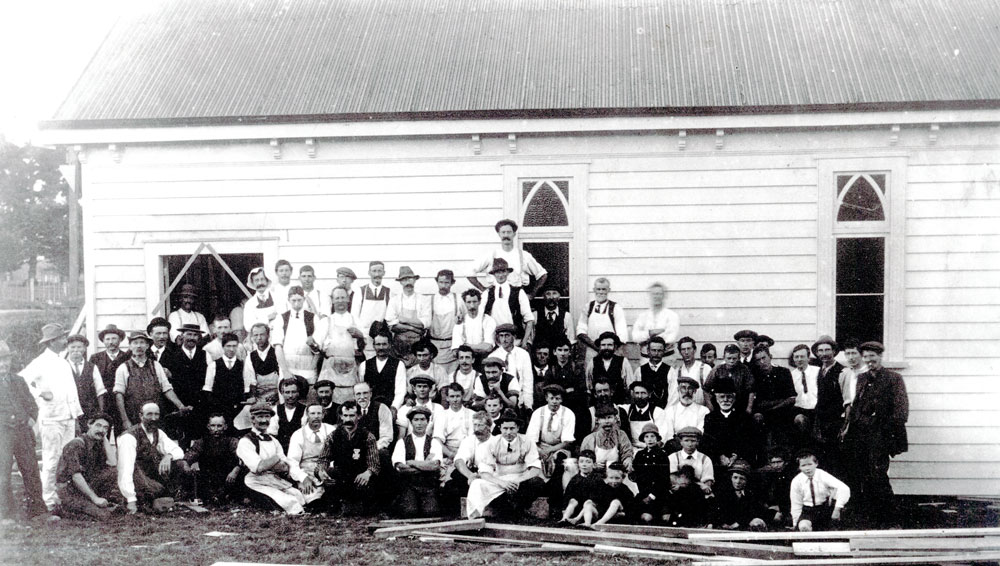 The history of the Centre is inextricably entwined with that of Glenfield. The historic Mission Hall was erected in a single day way back in 1915 and was restored for its centenary allowing the local community to reconnect with an iconic building.
As part of an ongoing desire to preserve our local history, we are collecting stories about the Centre and the people who have been involved with it over the years and will be adding to an archive that we will make available here on the site.
This will take time, but we guarantee – it will be worth the wait. If anyone out there is interested in providing us with information, stories or images of the area, we would dearly like to add it to the archive. As a starting point, we include the gallery of images that we showed around our centenary celebration.
Memorial Tablet
As reported in the New Zealand Herald on 1st August 1919, members of our local community gathered at the Glenfield Mission Hall for an "impressive ceremony" to unveil a marble tablet commemorating eleven former Mission Hall Sunday School lads who lost their lives in WW1.
Almost 100 years later, the memorial tablet was located just along the road at the St Barnabas Church and returned to the Community Centre at the time of the Mission Hall refurbishment and centenary.
We are proud to have re-sited this beautiful memorial with the official unveiling, dedication and tributes to these men on 9th September 2017.